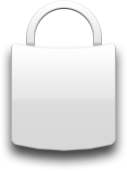 The International Outlaw Motorcycle Gang Investigators Association (IOMGIA) has been providing specialized training since 1974. This Training Institute's attendance is limited to federal, state, local law enforcement, and prosecution personnel. The IOMGIA is an educational organization whose mission is to improve the investigative skills and information exchange among its almost 1,000 members.
Training Institute Highlights
Training from professional instructors with the most up to date information on combating outlaw motorcycle gangs.
Sunday Night – Introductory Outlaw Motorcycle Gang Overview Class
Training Institute courses will be determined upon the completion of the 2016 conference in Kansas City, based upon the needs and suggestions of our members.
Presentations by law enforcement and non-law enforcement instructors with a demonstrated expertise in the specialized eld of OMG investigations from around the World with an emphasis on North America. The latest information on motorcycle gang violence, criminal activities, investigation techniques and Officer Safety will be presented by sworn and civilian personnel who are or were directly involved in motorcycle gang cases.
Training Institute Dates
IOMGIA 2017 runs from Sunday August 20 – Friday August 25, 2017.
Registration and OMG Basic classes are on Sunday August 20 at 6:00pm.
General Training Institute starts Monday August 21 at 8:00am.
Training Institute Location
Scottsdale, Arizona. Specific location will be given out upon registration.
Room rate: Double $110 per night – no Single Rooms available
Training Institute Registration
Registration fee is $325 and includes membership dues for 1 year (August 2017 – August 2018).
Guest fee for spouses or other guests is $100.  Limit 1 Guest. Guest fee does not cover entry into conference classes; does cover extracurricular events.
Further information can be obtained on the 2017 IOMGIA Training Institute Brochure.