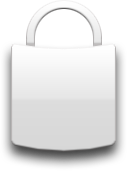 The International Outlaw Motorcycle Gang Investigators Association (IOMGIA) has been providing specialized training since 1974. This Training Institute's attendance is limited to federal, state, local law enforcement, and prosecution personnel. The IOMGIA is an educational organization whose mission is to improve the investigative skills and information exchange among its almost 1,000 members.
Training Institute Highlights

Training from professional instructors with the most up to date information on combating outlaw motorcycle gangs.

This unique training opportunity will offer attendees timely information, trends, and updates on changes within the OMG world.

The 2018 curriculum will also focus on local Southeastern United States OMG issues. Some topics provided will include information on motorcycle gang violence, criminal activities, investigative techniques and officer safety. 
Training Institute Dates
IOMGIA 2018 runs from Sunday September 9th – Friday September 14th, 2018.

Registration and classes are available Sunday September 14th at 6:00pm.

General Training Institute starts Monday September 10th at 8:00am.
Training Institute Location
Specific location will be given out upon registration.

Room rate: Double $110 per night, tax included.
Training Institute Registration
Registration fee is $325 and includes membership dues for 1 year (September 2018 through September 2019).

Guest fee for spouses or other guests is $100. Limit 1 guest. Guest fee does not cover entry into training classes however does cover extracurricular events.
Further information can be obtained on the 2018 IOMGIA Training Institute Brochure or by using the links below.